Hola mis adorados lectores! En la tarde de hoy les traigo la reseña (SIN SPOILERS) de The King de la autora J.R. Ward.
SINOPSIS (traducida por mí del cover)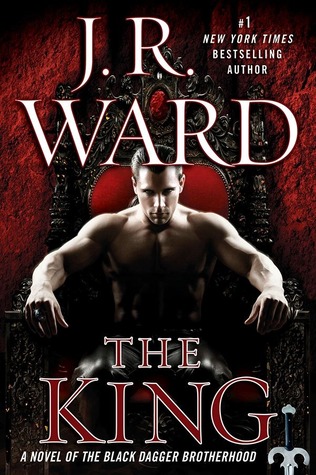 Larga vida al Rey…
Luego de darle la espalda a su trono por siglos, Wrath, hijo de Wrath, finalmente acepta el legado de su padre, con la ayuda de su amada esposa. Pero la corona tiene un enorme peso en su cabeza. Mientras la guerra con la Lessening Society se incrementa y la amenaza de la Banda de Bastardos hace un golpe directo, es obligado a tomar decisiones que ponen todo y a todos en riesgo.
Beth Randall pensó que sabía en lo que se estaba metiendo cuando se casó con el último vampiro pura sangre del planeta. No fue un paseo. Pero cuando decide tener un hijo, no está preparada para la respuesta de Wrath, o la distancia que se crea entre ellos.
La pregunta es, ¿ganará el verdadero amor… o el tortuoso legado tomará control?
OPINIÓN:
Luego de haber leído un par de entregas dela saga un tanto bajas en cuanto a mis expectativas, debo decir que, con este libro, sentí que la autora regresó a lo que era antes cuando me enamoró con los primeros libros. Y sobre todo con Wrath, que es mi favorito así que con este libro, mis expectativas eran bastante altas y cruzaba mis dedos para que la autora hiciera un trabajo genial. Es un total alivio que lo hiciese, al menos para mí.
En The King hay muchas historias así que hablaré de cada una de ellas, evitando los spoilers. Trez y su pareja, ambos tienen un largo camino que atravesar y hay muchas cosas que descubrir y ver cómo se soluciona un problema que es bastante grave. iAm me sorprendió de muchas maneras, durante la saga siempre ha estado a la sombra (haha) pero en este libro me impactó. Espero muchas cosas de él en el próximo libro. Hay una pareja que no mencionaré nombres, pero siento que la autora tiene un par de cartas bajo la manga con ellos en particular (o al menos es la esperanza que tengo, porque si no muchos –incluyéndome- quedaremos decepcionados). Otra pareja bastante dispareja que aún no me termina de convencer dada la naturaleza de ellos, ya veremos lo que nos tiene preparado Ward.
Y finalmente la pareja real :D. Al principio estuve un poco reacia a la idea de una repetición de "principal" en la saga, pero a medida que iba leyendo, comprendí el por qué era necesario. La autora hizo un trabajo espectacular con ellos. Definitivamente había muchos aspectos que tratar con ellos. El resultado es un libro con una nueva idea de esperanza, y también nuevos problemas y peligros para los vampiros más sexis de Caldwell.
Espero que les haya gustado la reseña. No olviden Comentar!
Hasta Pronto!