Hola mis adorados lectores! Espero que estén pasando un Octubre súper genial!
En los últimos días hemos tenido muchas noticias en el aspecto literario y aquí les traigo un recuento de ellas:
Y el tan esperado Premio Nobel de Literatura de este año por fin tiene dueño. Muchos pensaron o querían que fuese el autor japonés Haruki Murakami, quien con cada año se posiciona en uno de lo más favoritos para este premio. Lamentablemente, y una vez más, no se le cumple el sueño. Quien recibió el tan aclamado Premio Nobel de Literatura 2015 es la escritora y además periodista, bielorrusa Svetlana Alexievich. Ella se ha destacado por revivir y exponer esos recuerdos de tanta gente durante el régimen soviético. "Voces de Chernóbil" publicado en 1997, es una sus obras más destacadas en la que recolectó testimonios de los sobrevivientes del desastre nuclear ocurrido en 1986. Fuente


Esta semana se publicó el primer libro de la saga de Harry Potter en versión ilustrada. Harry and the Philosopher's Stone de J.K. Rowling regresa con una nueva edición, esta vez con las ilustraciones del artista Jim Kay quien trabajó arduamente para lograr plasmar al pequeño mago y su mundo lleno de criaturas fantásticas. Con las ediciones ilustradas se busca captar la atención tanto de los seguidores de la saga como de las nuevas generaciones que no vivieron ni crecieron con la "era Pottérica". Se espera la publicación de este libro en español para Latinoamérica a finales de este año. Fuente
Y el mundo de los Shadowhunters se hizo presente esta semana. Primero la ABC lanza el primer tráiler de la serie que está próxima a salir al aire en un par de meses en Estados Unidos:




Luego la autora nos trae la portada de Lady Midnight, primer libro de la nueva saga, The Last Hours, que continúa en este mundo de los Shadowhunters.

Una portada muy distinta a la que solemos estar acostumbrados en sus libros, pero con sus clásicos elementos que nos convierte en todos unos Sherlock buscando pistas y lo mínimo para entender (o al menos intentarlo) y hacer nuestras propias teorías. También publicó un extracto del libro que saldrá a la venta en Estados Unidos el 8 marzo de 2016. Pueden leerlo Aquí. ¿Qué les parece la portada?
Hoy sábado 10 de octubre celebramos el cuarto aniversario de "Star Wars Read Day" en donde las familias se reúnen en las librerías (y por qué no, en casa también) y leen sobre este maravilloso universo. Este año ha agarrado más Fuerza debido al tan cercano estreno de Star Wars Episode VII: The Force Awakens este diciembre. En Estados Unidos, España y varios países de Latinoamérica las librerías se visten de este universo y celebran a lo grande. Es una oportunidad para pasar con sus familiares, sobre todo con los peques de la casa, y que sus padres los introduzcan al mundo de Yoda, C3PO, Luke Skywalker y conozcan al famoso Darth Vader. También que imaginen pilotear el gran Millenium Falcon junto a "Chewie".
Definitivamente sino has visto o leído sobre el Universo de Star Wars este es el día perfecto para que vayas a la librería más cercana.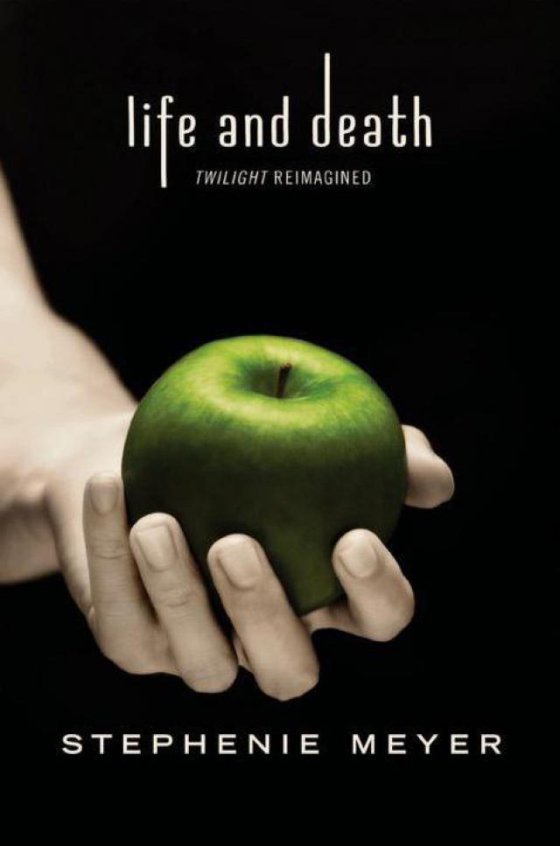 Y bueno, esta noticia literaria no podía faltar, ya que también fue muy controvrsial esta semana. Stephenie Meyer, autora de la saga de Twilight, ha publicado un libro "a la inversa" para celebrar los 10 años de haber publicado el primer libro de la saga. Life and Death es la misma historia de Crepúsculo pero con cambio de sexo, es decir, que Edward Cullen es Edythe (vampira) y Bella Swan ahora es Beau (humano).

La portada del libro también es similar solo que la manos son "masculinas" y la manzana ahora es verde(con esto debemos pensar que las manzanas verdes son masculinas?).Según la autora, tomó la decisión de publicar este libro con la idea del cambio de sexo "para evitar que Bella siga teniendo el rol de damisela en apuros que ha rodeado siempre al personaje y con los que los críticos siempre la han atacado". Fuente


¿Qué opinan del Premio Nobel de Literatura de este año? ¿Leerían las obras de Svetlana Alexievich? ¿Y el de Harry Potter? ¿Qué les parece la portada de Lady Midnight y el tráiler de la serie? ¿Cómo celebrarán el Star Wars Read Day? ¿Leerán Life and Death?
No olviden comentar! Ya saben que amo leerlos!
Hasta Pronto!